« My well-being bubble at Sévenier »
The Domaine de Sévenier and Spa is proud of its magnificent relaxation area, featuring an original interior design which will surprise and delight you. Hidden high in the hills, the area includes a spa, sauna and tea-bar, with panoramic views towards the Ardèche gorges, the Ibie valley and the Pont d'Arc Cave.
After your session, take the time to have a self-service hot drink in the herbal tea room. In the fall, make yourself comfortable in front of the fire and leaf through a magazine … make the most of your holidays at Domaine de Sévenier & Spa, a 5-star establishment in Ardèche.
Remember to make an appointment !
Our Spa in Lagorce near Vallon Pont d'Arc
is open all year round *:
The sauna in red cedarwood
The barrel-shaped red cedarwood sauna features a large semi-circular window, providing unique glimpses of the view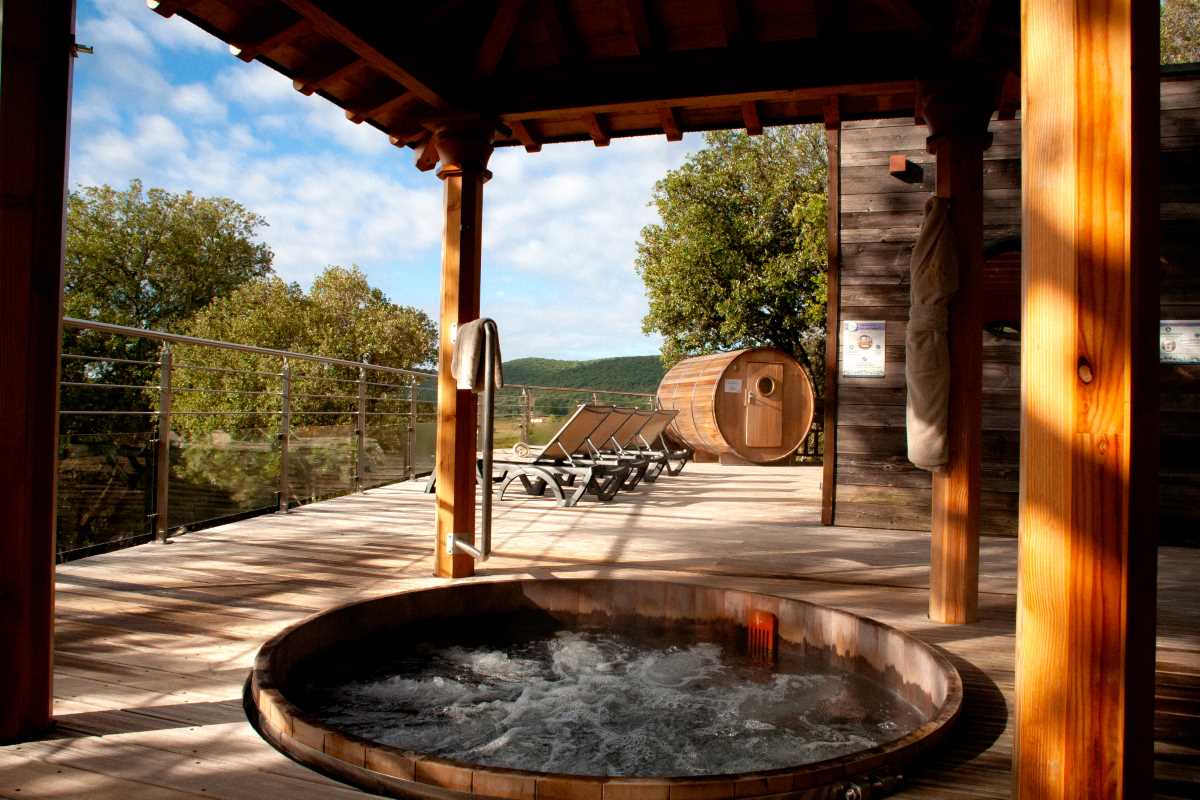 The Spa
Integrated in the terrace, the sunken spa is also in red cedar, with water maintained at 38 degrees and jets of wood-scented steam combining to provide the perfect invitation to relaxation
Offer a moment of relaxation !