The Ardèche in 5 stars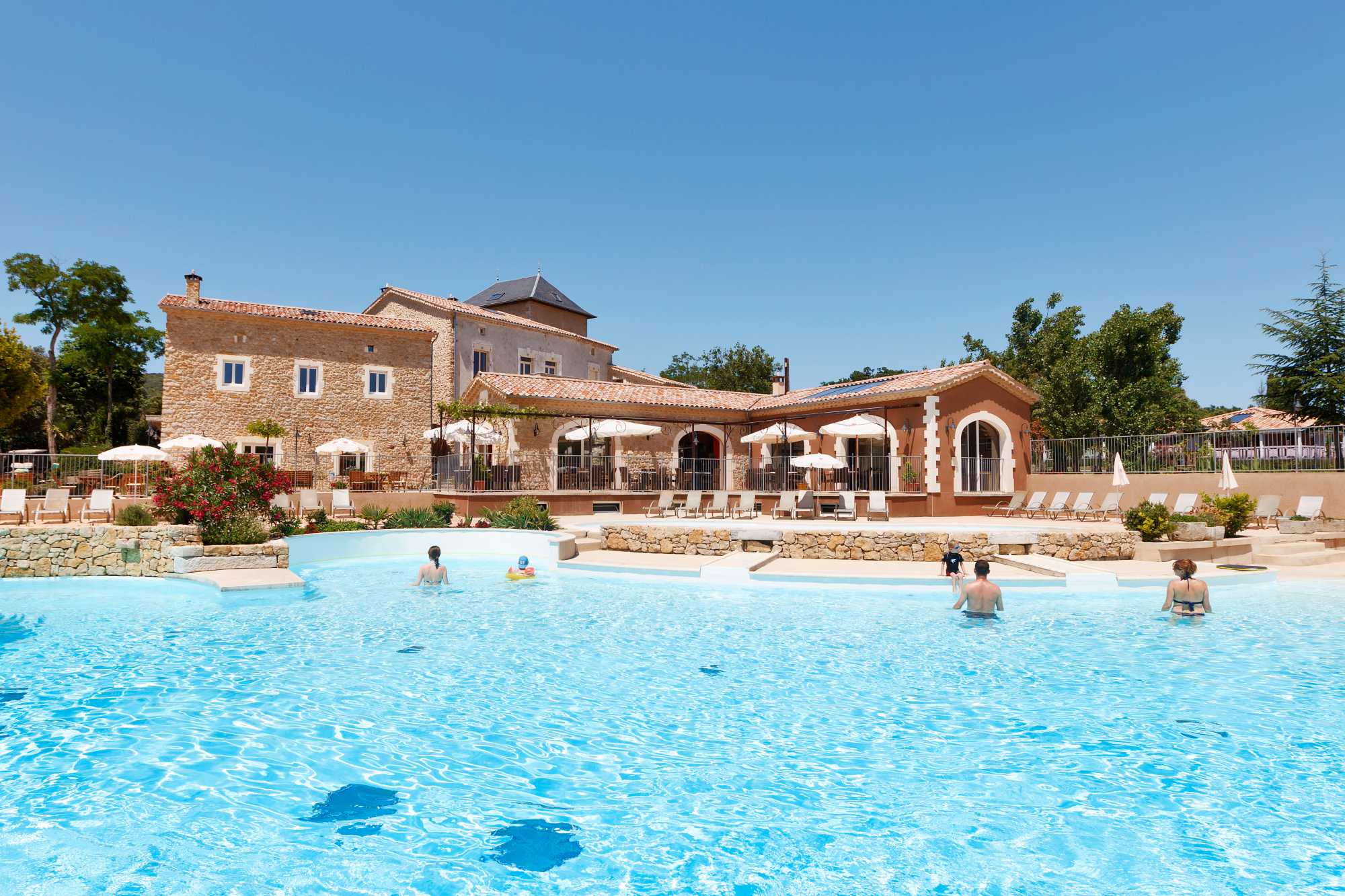 Hidden high on a hill offering amazing views over the Ardèche scrubland nests a little piece of heaven – The Domaine of Sévenier, which is an old winery transformed into an environmental-friendly and comfortable village of chalets.
We find an ambience of the past, a good wine cellar, a restaurant offering home made cooking and a swimming pool with walls in dry stones which we heat in the off season, according to weather conditions
Sévenier, is a quiet, authentic setting and a family friendly holiday. A well-being philosophy at 5 minutes away from the ardèche gorges and the Pont d'Arc arch !
Our region has everything to seduce you
Come to discover Vallon Pont d'Arc and its surroundings.
Sporting Activities in Vallon Pont d'Arc
Opportunities for sporting activities at the Vallon Pont d'Arc ideas are not lacking ; in fact they are in abundance. Opportunities include hiking in the heart of nature, trail walking, climbing, canoeing, potholing, canyoning, mountain biking or road cycling. In fact the Ardèche is perfect for a multitude of outdoor activities !
Culture around Vallon Pont d'Arc
It is in Vallon Pont d'Arc that you will be able to visit the Cave of Pont d'arc. You will also be able to discover the prehistoric Ardèche by admiring the magnificent Aven d' Orgnac, « la Cité de la Préhistoire, as well as the Museum of the Ardèche in Balazuc, the cave of Madeleine, the cave of Aven Marzal, the Cave of Cocalière or the Cave of Aven de la Forestière. In the Ardèche and the surrounding of Vallon Pont d'Arc, you will also be able to experience the history and culture of the Gallo-Roman period, agricultural traditions, shows, concerts and festivals, the culture of lavender Chestnuts and silkworms.
Rediscover Nature in Vallon Pont d'Arc
Holidays in the Vallon Pont d'Arc are guaranteed green holidays. In the Ardèche, you will discover and experience with happiness protected landscapes, pure and unpolluted air, fauna and a numerous and varied flora, a convenient territory to refresh, disconnect and relax. Forget every day life and dive into the heart of the magnificent Ardèche. Don't forget our famous Pont d'Arc arch !